Can drought and flood hazards be skillfully and robustly assessed at fine spatial resolution in Maldives and Sri Lanka?
Summary
The project goals were assess drought, and flood hazard risk using climate, terrestrial and societal information. So far, we have been able to
establish partnerships with government, private sector and civil society groups
Compile climate and disaster data
Provide a weekly, monthly and annual digest of climate diagnosis, monitoring and predictions.
Set up data management systems
Set up instruments for

automatic weather stations with online access.
air quality measurements in Male
soil moisture
Used these data for real time monitoring

Undertake case studies to diagnose the role of climate and other factors.

drought and water scarcity in Greater Male
water scarcity assessment by island in Maldives
dengue risk in Maldives
Repeated flood disaster in Akurana in Sri Lanka
2016 Landslide Disaster in Aranayaka in Sri Lanka

Write research papers
Develop information provision portals
Communicate via newspapers, blogs and social media
Provide in-service training and internships to about 12 junior scientists
Contribute content for teaching at the Maldives National University and University of Peradeniya
Undertake timely reporting of quarterly and annual project reports.
Key Information Resources
Assessing disaster hazards project flyer
Project Update at National Academy of Sciences
Personnel
Principal Investigator: Prof.P.Wickramagamage (FECT)
Co-Principal Investigators: Dr.Lareef Zubair (FECT)
Dr.Zahid- Maldivian meteorological service (MMS)
Project Duration 2015-2018
Sponsors:
Partners:
US Partner: Goddard Space Flight Center-NASA (NASA-GFSC)
Contact- Dr.Randall Koster
The Maldives National University (MNU)
Contact- Dr.Shazla Mohamed
Photographs and Videos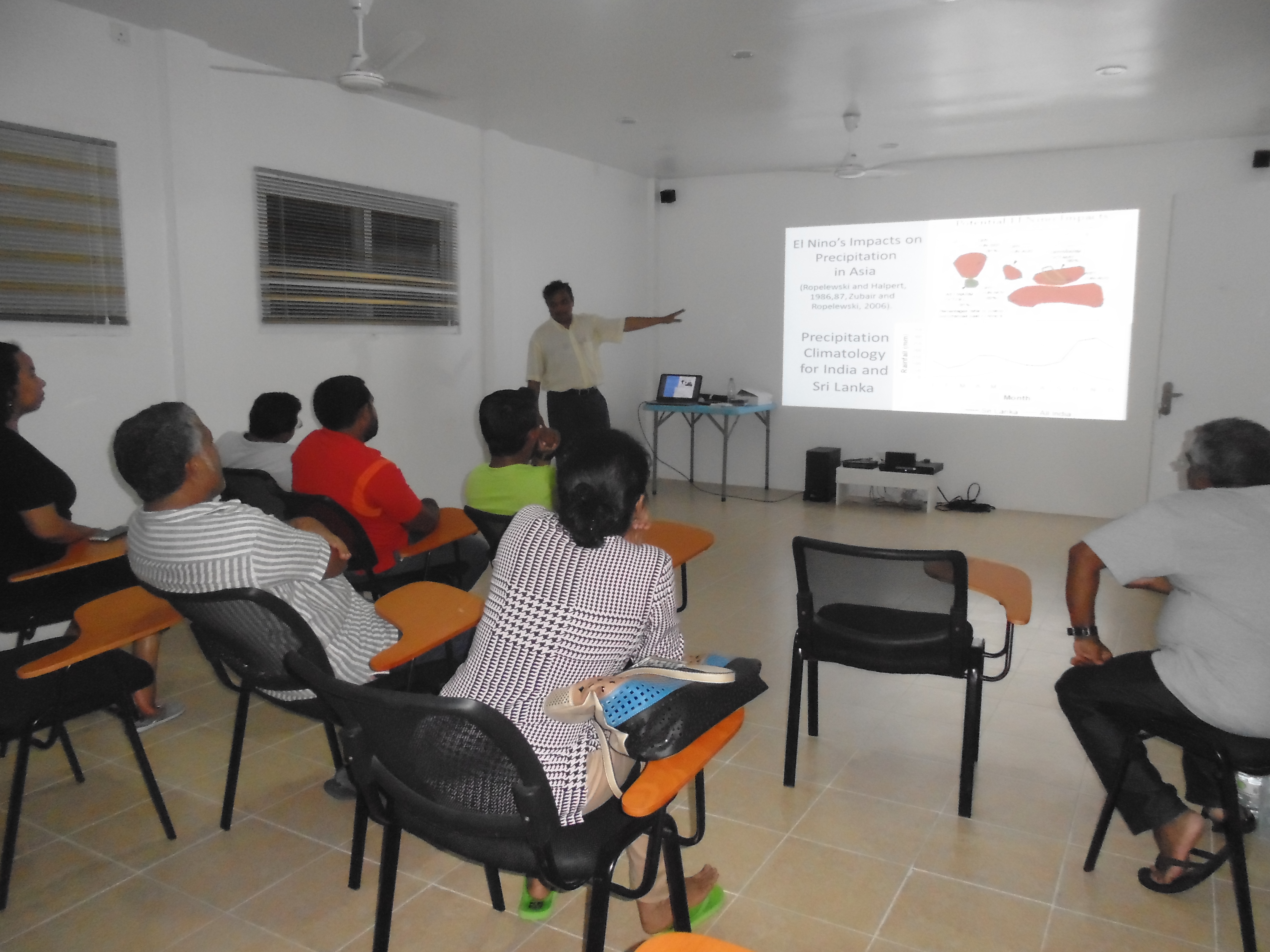 Presentation on 'El Nino Impacts', at SIRC by Dr. Lareef Zubair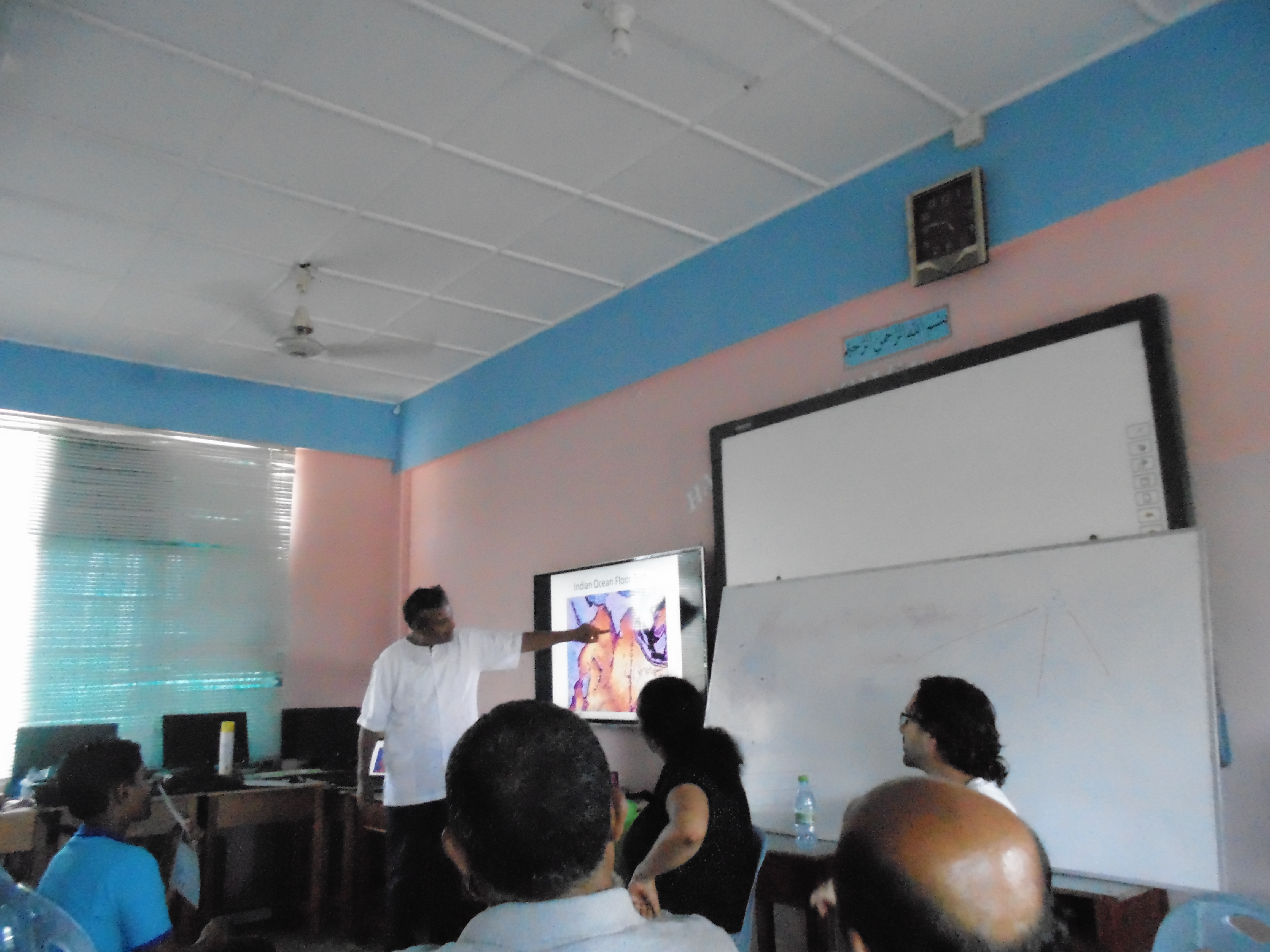 Presentation by Dr. Lareef Zubair at the Huvadhoo School, Maathoda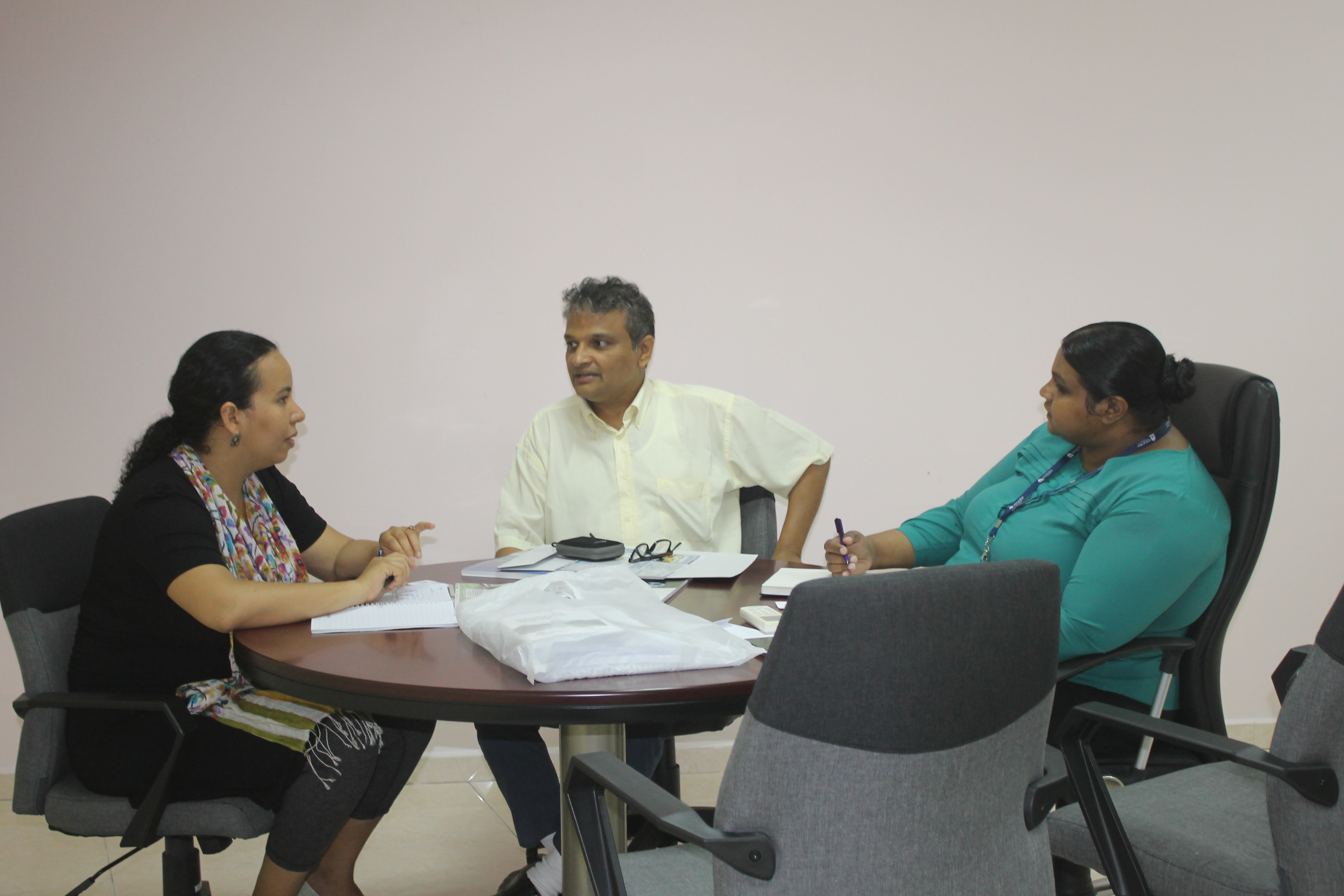 Discussion between Dr. Dalal Najib, Dr. Shazla Mohamed and Dr. Lareef Zubair at the Maldives National University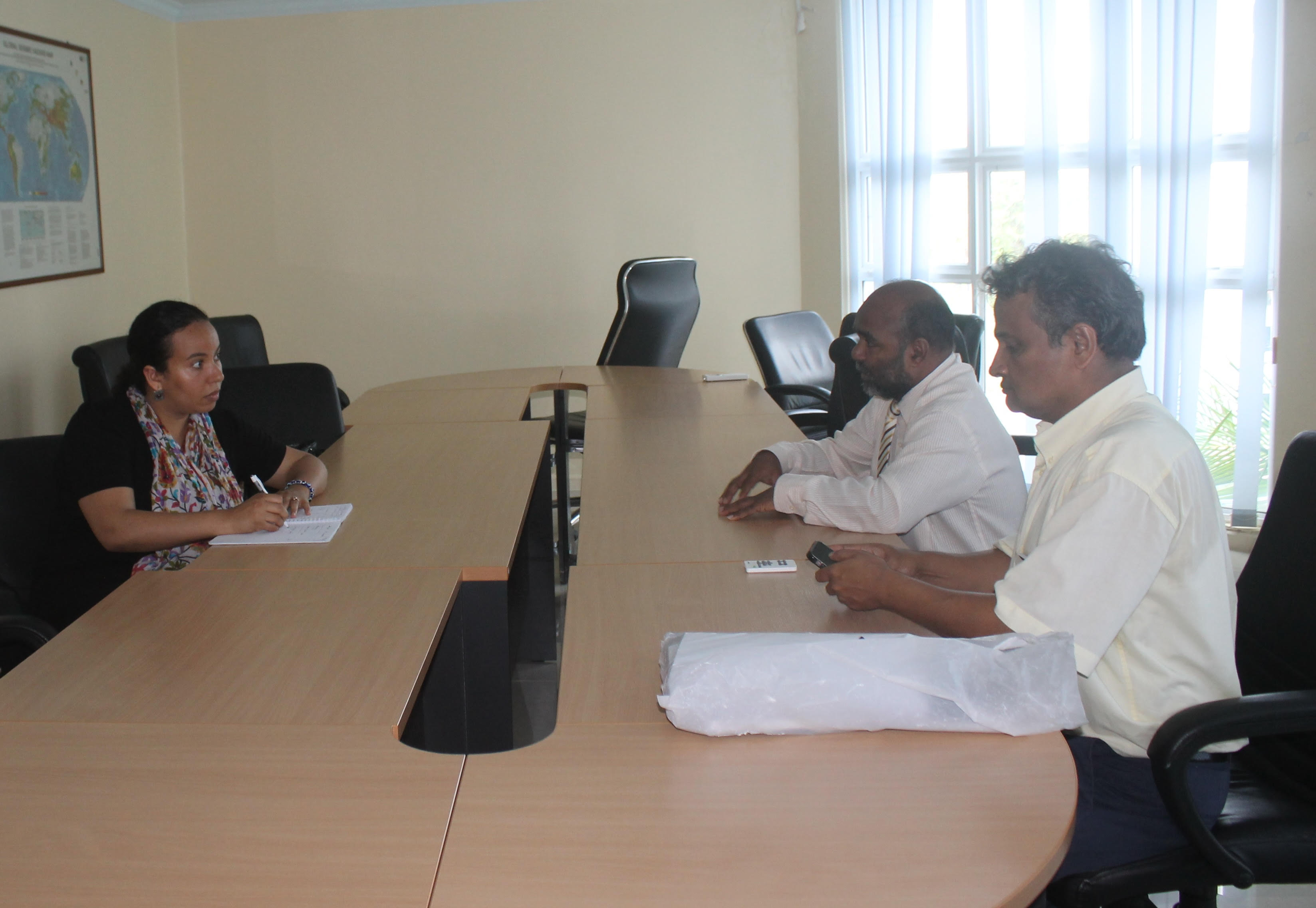 Dr. Dalal Najib, Dr. Zahid of MMS and Dr. Lareef Zubair in a discussion at the Maldives Meteorological Service (MMS)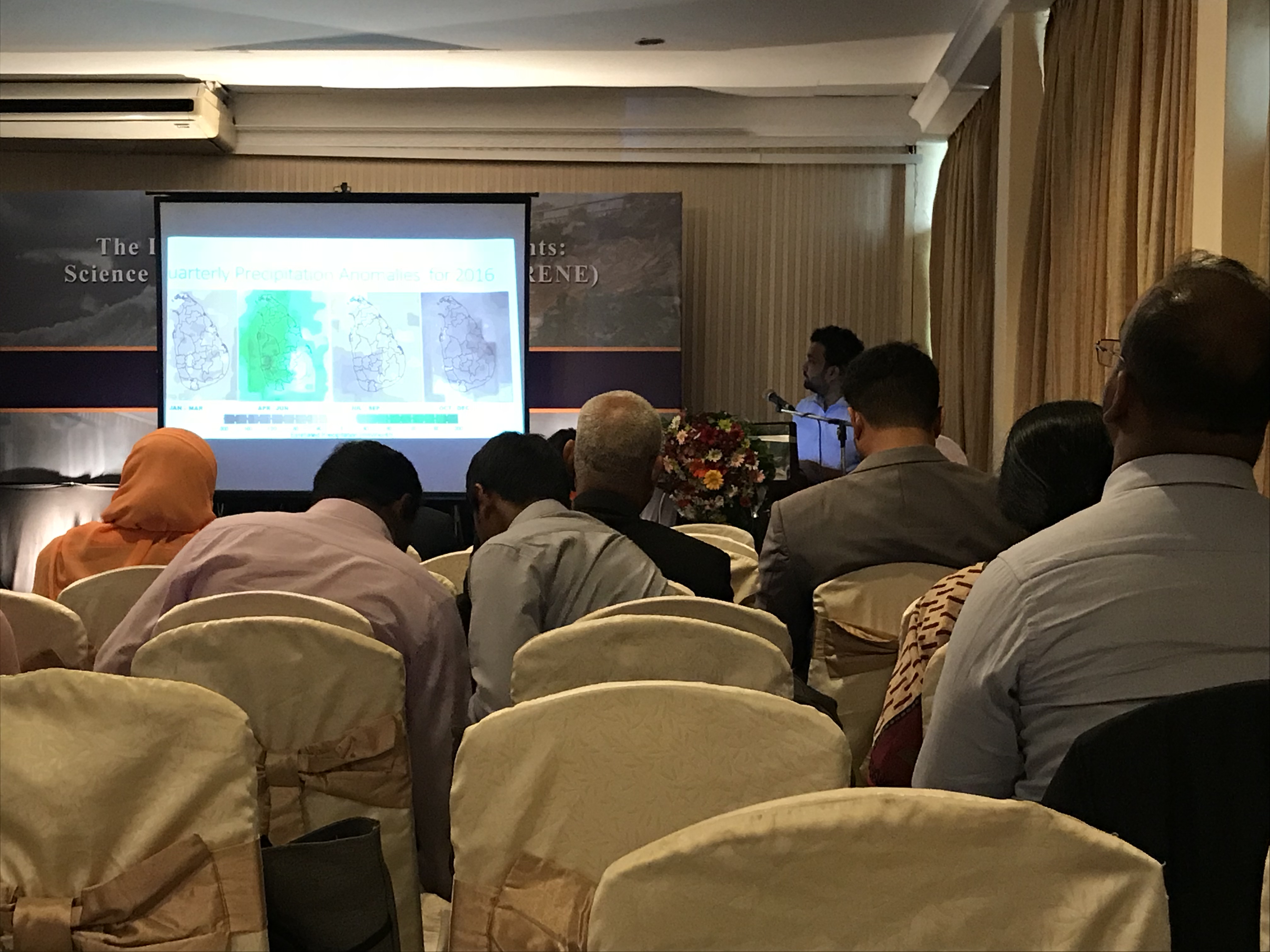 Presentation by Ruchira Lokuhetti on 'Drought Monitoring for Sri Lanka', at the IRENE Conference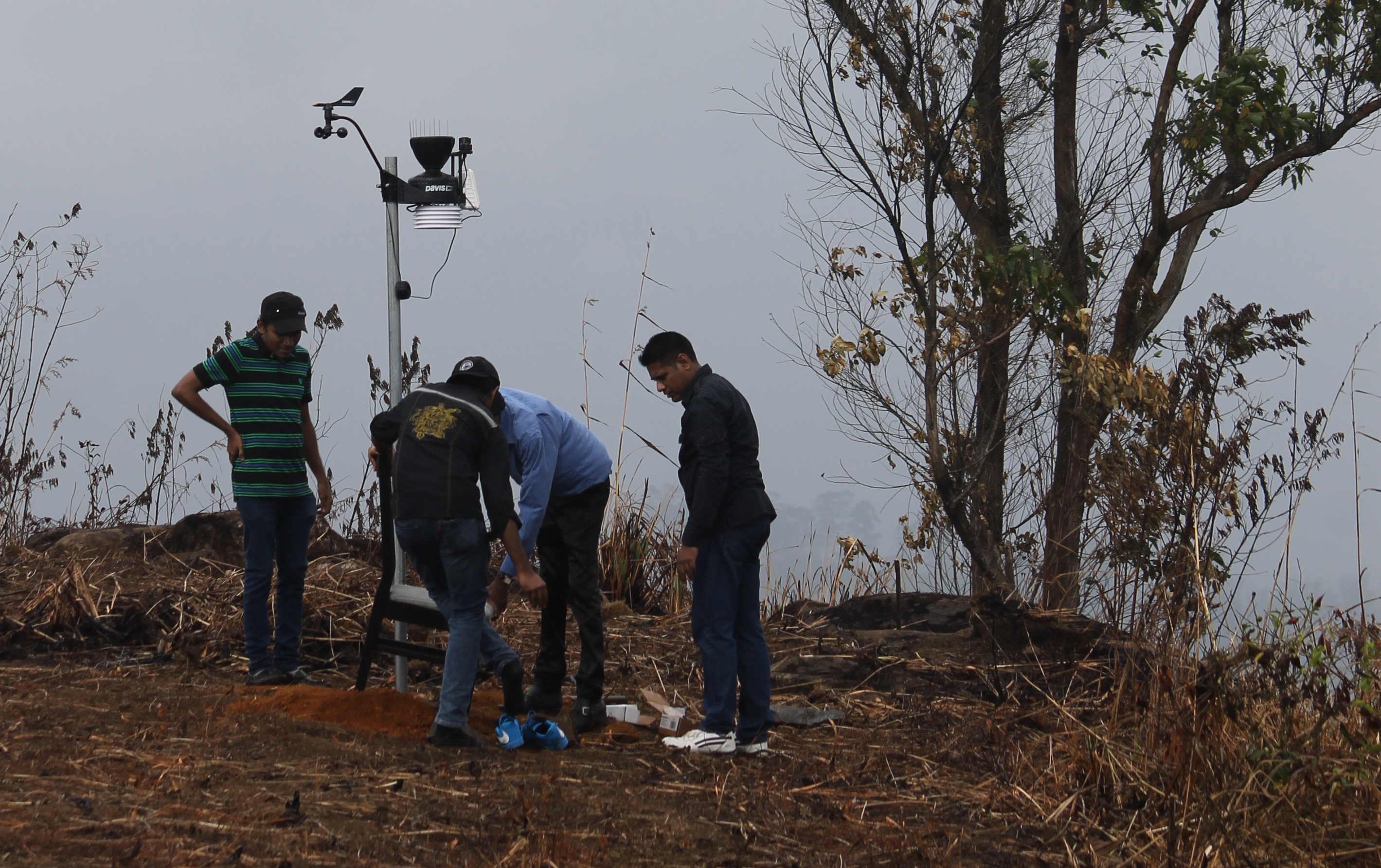 FECT staff,Priyan Liyanage ,Tuan Hadgie, Janan Visvanathan and Mahasen Randiwela fixing the weather station at the Queensbury Tea Estate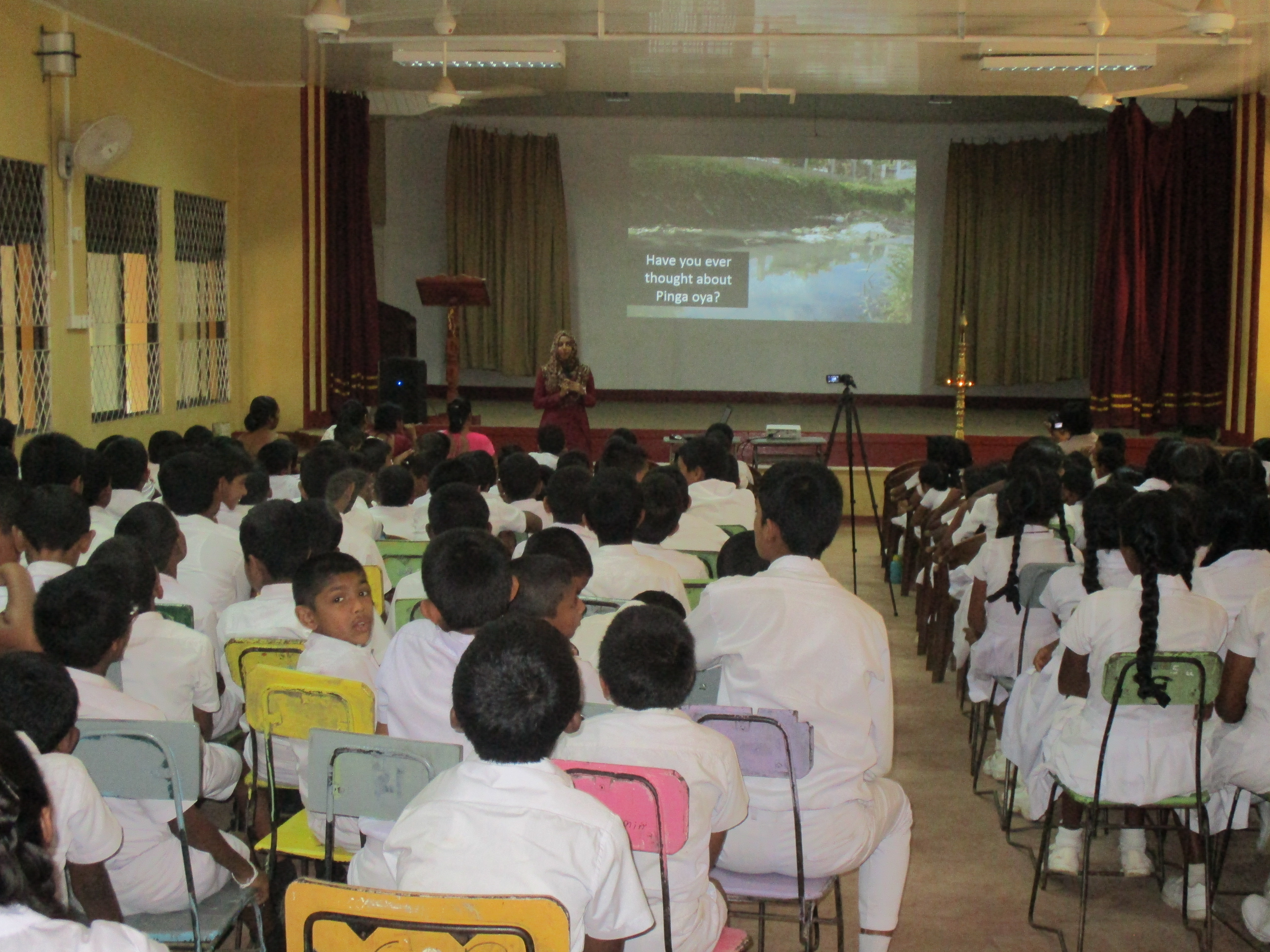 Environment Day program for students at Alawathugoda National School, 2017
Extended Summary
Project Goals
To develop operational drought, flood and landslide hazard assessments using climate, terrestrial and societal information and to assess drought, flood and landslide risk more reliably in Sri Lanka and the Maldives.
Objectives
Engage with Key stakeholders for guidance and effectiveness.
Develop Data resources.
Develop Historical hazard indices for Sri Lanka and Maldives.
Develop indices to Assess multiple methodologies for hazard estimation using available data.
Assess vulnerability and resilience for the different hazards.
Assess predictions from satellite and model predictions to cast hazards in advance.
Develop multivariate hazard estimation methodology for prediction.
Diagnose physical underpinnings of differences of multivariate indices to improve skills.
Capacity building through improving research infrastructure and training for students.
Development Outcomes:
Improved risk management and policy making.
Use of advanced climate information.
Generation & application of near-term climate change information.
Development of expertise in application of near-term climate change information.
Training of undergraduates, researchers, disaster managers.
What has been done?
I. Climate Analysis and Tools-Progress
Compilation of climate predictions.
Ongoing weekly & monthly dissemination of climate reports.
Developed tools for drought monitoring
Drought Portals for Sri Lanka and Maldives, which are comprehensive resources on droughts were launched.
II. Dissemination and Training
Conference contribution.
Training of junior scientists.
Conducting University lectures at UoP Sri Lanka & MNU Maldives.
Web & social media dissemination of products.
Workshops, Media outreach.
Communication strategy for Maldives.
III. Case Studies
Through case studies and the monitoring systems, the team has undertaken a detailed study of information to support decision making for
Water Budgeting for each Islands in Maldives
Flood Prediction without significant observation
Drought Monitoring based on satellite data
Air Quality impacts in an agricultural area affected by Industry
Landslides and cyclone in Sri Lanka
Publications
Dissemination
Blogs
For Climate Bulletins Sri Lanka
For Climate Bulletins Maldives
About News on Climate And Project Themes- Maldives
About News on Climate And Project Themes- Sri Lanka
Annual Reports
During this period meetings were conducted to plan project implementation and staff were recruited and infrastructure was setup. Data acquisition in Maldives and Sri Lanka commenced. We undertook case studies on hazards in Sri Lanka. Instrumentations were handed over to Maldivian partners and data from the instruments were acquired. We communicated regularly with researchers, partners and stakeholders.

During this period we held meetings for planning next steps and reviewing the project work done so far. We made headway with project implementation in the Maldives. Infrastructure was improved for better communication and security. We continued data acquisition and worked on specific hazards in the Maldives and Sri Lanka.
Social Media